For the rugby team of Argentina, the week hasn't been a good one. It can also be said that so far the team hasn't had a good season. This feeling escalated, after the third consecutive loss of Los Pumita in the U20 World Rugby Championship, which take place against the team (Georgia) they had never lost against in their history of the game.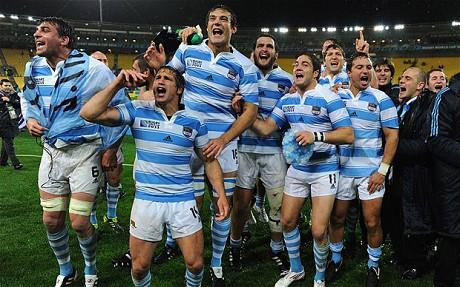 As a result of the defeat, the team now has to beat Samoa to survive in the tournament and maintain their reputation in the top echelons, which is where they should have been on paper. Their recent inability to recover from a loss to France, which was very late in the second round, falling to Georgia when a win would even catapulted the team into the semi-finals.
In Montevideo, the team Argentina XV (the nation's second XV) lost against the team Russian Bears and was playing Spain with their backs against the wall.
Moreover, in the beginning of this year, they faced similar kind of situations – Los Pumas lost narrowly to the Jaguars, with all sorts of bad luck and bad decisions going against them, whilst the narrow loss against England could well have been a win. It hasn't been Argentina's year.
So, taking the lesson from these games, the team somehow must learn how to close out games. It is about denying the opposition to ensure that they are not able to launch even the smallest of attacks! Rugby Union betting markets including International Rugby, Six Nations and Super Rugby are all available at William Hill Online, and it will be interesting to see to what extent these recent narrow defeats will impact on their odds in future matches – they could be a bargain if they get their act together against one of the big guns.
When the team plays at international level, strength of the mind remains absolutely crucial – it remains to be seen whether Los Pumas can recover that mental strength before the meet the Jaguars again at the tail-end of the season. We know they are
physically up for the challenge
but a positive mindset can make such a big difference, but with the losses on their minds as the games come to a close, it can be difficult to remain positive.
For Argentina, it is about not hitting the panic button, but if this has become an irreversible trend for Los Pumas then it is a matter of real concern for all fans.